This is an article how to configure WinSCP software. Platon Webhosting uses SCP and SFTP as an alternatives for dangerous FTP protocol, where it is easily possible to sniff user password by potential website attacker.
WinSCP uses secure connection and encrypted transfers of data and files. WinSCP is a freeware. It is possible to download this software from our website.
After downloading the installation package, please start the installation.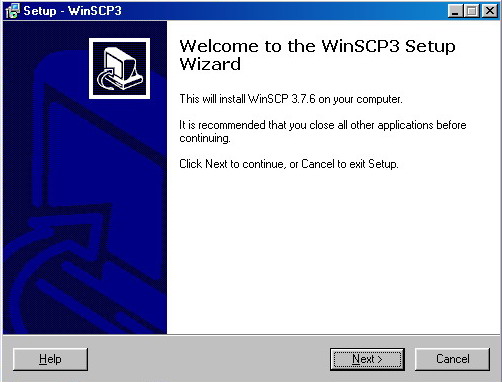 Select where program will be installed. There is not neccessary to change anything.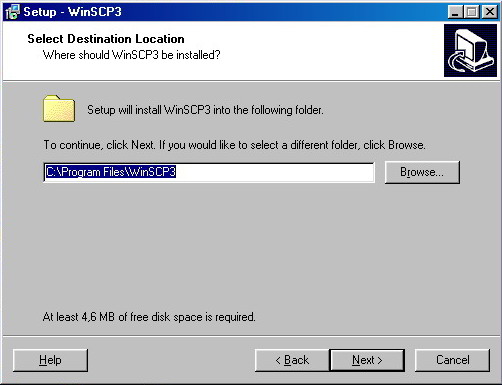 Next select the WinSCP components. Again, you do not have to change anything.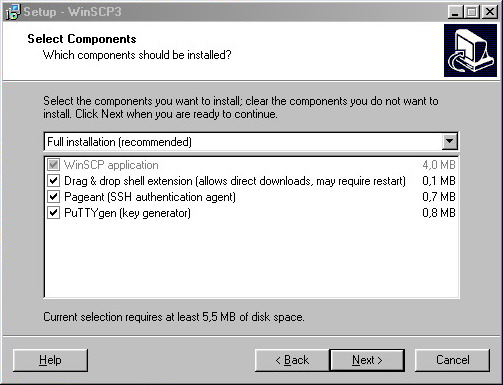 You can tune another installation paramters. There is not neccessary to alter the settings as well.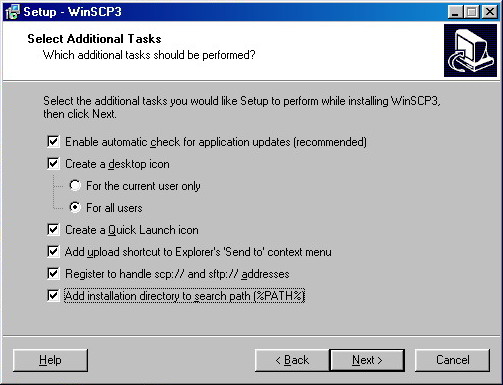 Finally just start the WinSCP software installation.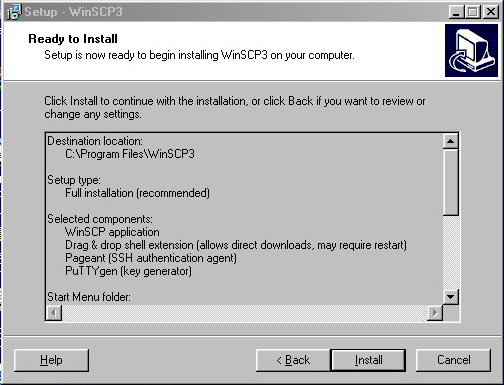 After successfull program installation, installer will offer you possibility of first program invocation.
Alternatively, you can run WinSCP from Start menu, where it was put during the instllation.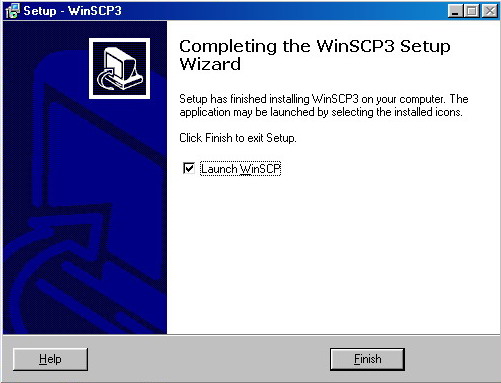 This is how looks screen after program installation. Fill in the login information.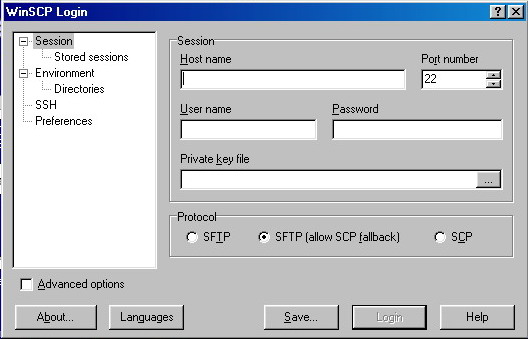 You have to fill three fields:
Host name
User name
Password
All the required login information you can find in the e-mail and/or SMS message from Platon Webhosting.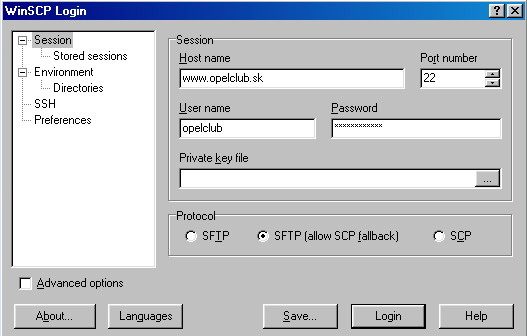 Once your login was successfull, you can see the content of your disk space on the server. Important directory is public_html.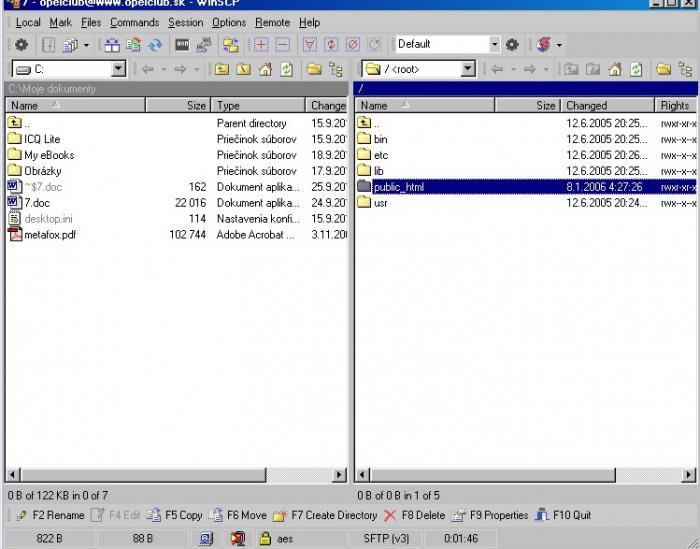 After entering the public_html directory, you can see your websites, which are hosted on Platon Webhosting. In these directories there are located contents of particular websites.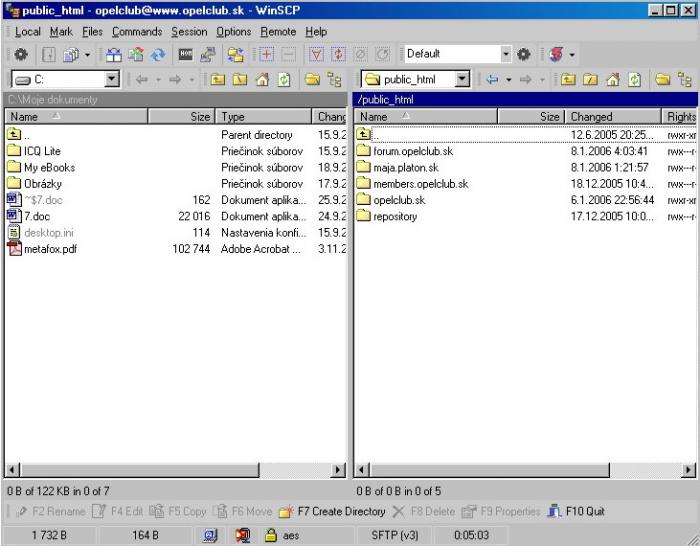 Into the directories put the files from your local computer.